OUTDOOR DAYBED
Permanent waterproof roofing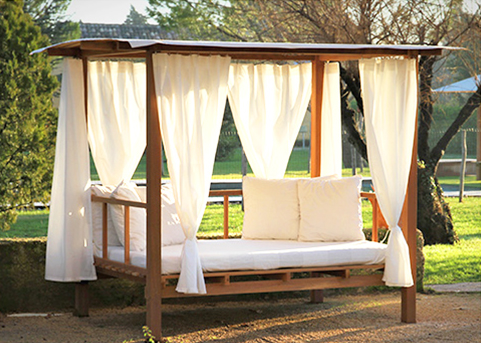 With a contemporary design, it offers an original and comfortable relaxing place for two people.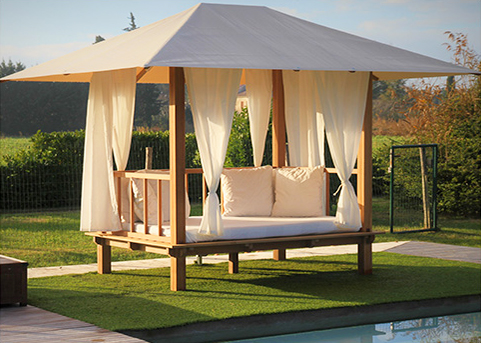 With a large roof, this daybed offers to create a charming and comfortable space in the garden.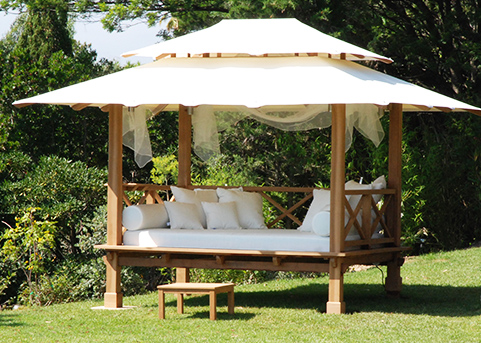 This amazing piece of furniture allows to create a beautiful and relaxing space… it will be a success for garden lovers.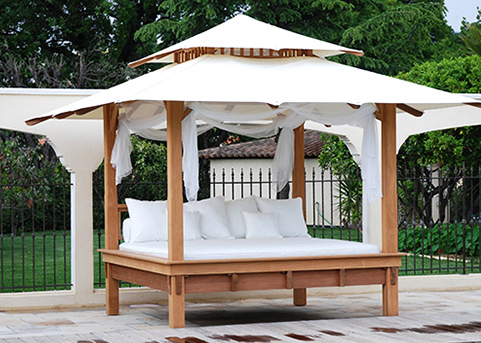 With your partner or alone, you are embracing a wide panorama on the environment…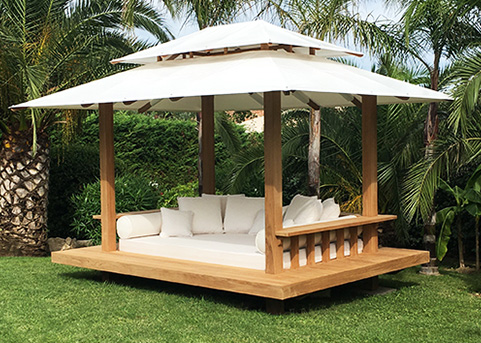 Lying on the mattress or seating on the cushions, you can spend time in the heart of the garden or by the pool.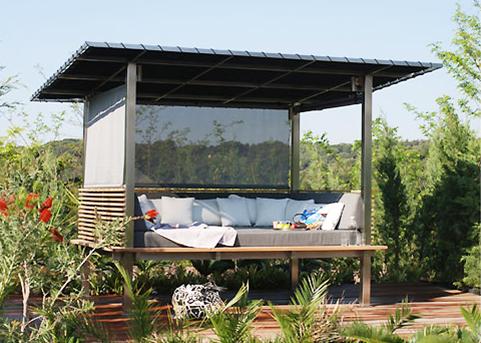 The elegant combination of teak, stainless steel and technical fabrics allows to install a contemporary structure in a garden…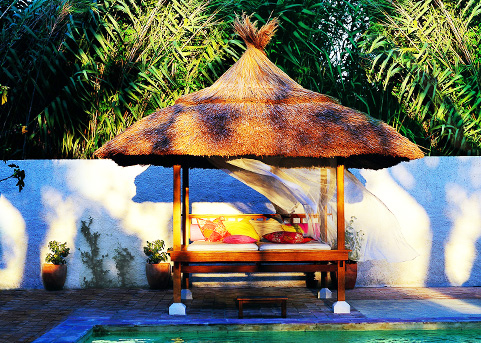 An invitation to travel. A tropical parenthesis in your garden.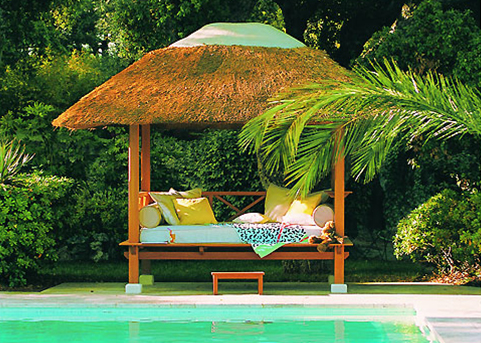 Outdoor exotic daybed icon. The style invites you to travel at home…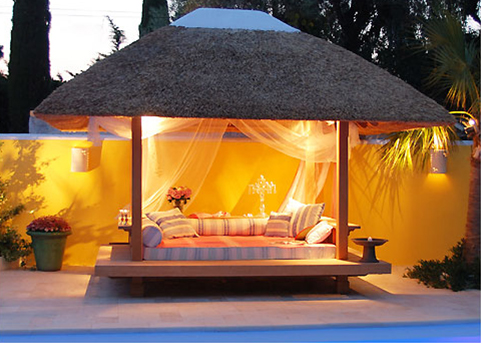 An original and exotic signature for high-ends exteriors.