Installation & implementation
The structures must be installed on a stable and levelled ground. They can either be built on a terrace, on a concrete slab or plots. In case of slight level differences, the posts can be adjusted using lag bolts or metal plates.
If necessary, the structures can also be fixed to the ground using specific anchors.
For installation on natural grounds (earth, sand, etc) it is necessary to build a concrete slab or blocks to provided dimensions, or to install strong concrete tiles (about 40 x 40 cm) so the area can be easily return to the state of origin.
According to required equipment, it can be necessary to provide electric power, water supply and wastewater evacuation for the bars.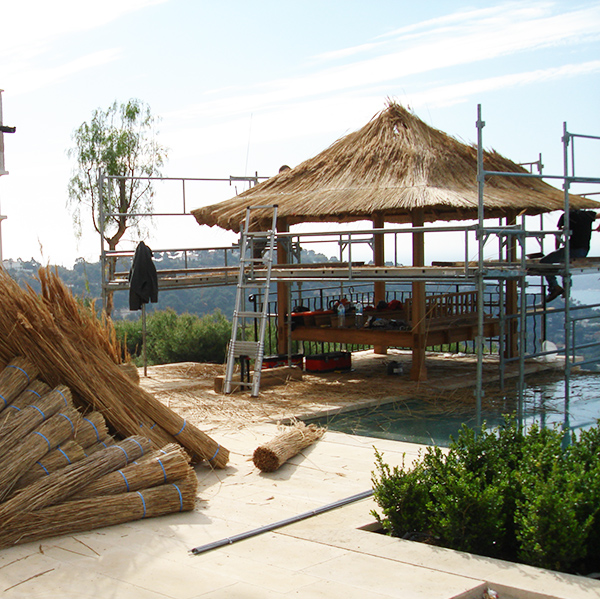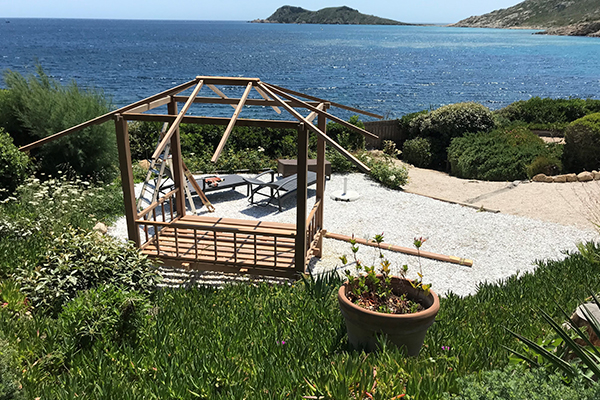 Honeymoon structures are delivered ready to install with a complete installation guide.
The installation guide includes:
• the list of elements (with detailed pictures),
• the plan for fondations,
• each step of the assembly (with detailed pictures),
With the right skills, you can carry out the assembly by yourself (with some people to help). However, our teams can also assist you technically or realise complete the installation.
All the elements and accessories are delivered simultaneously to have a fast implementation on site.