A complete daybed
With a large roof, this daybed offers to create a charming and comfortable space in the garden. The design reminds emblematic models of the brand. The frame is made with Red Balau (tropical wood ‐ Class 4) and comes with outdoors fabrics in order to enjoy the place anytime of the year…
Frame 220 x 150 x 262 cm
Standard equipment:
1 mattress 200 x 140 x 12 cm
5 square cushions 60 x 60 cm
1 set of 8 outdoors curtains
1 roof cover
1 inside protective cover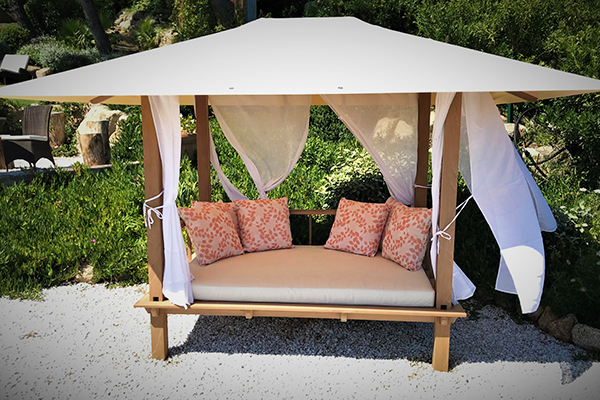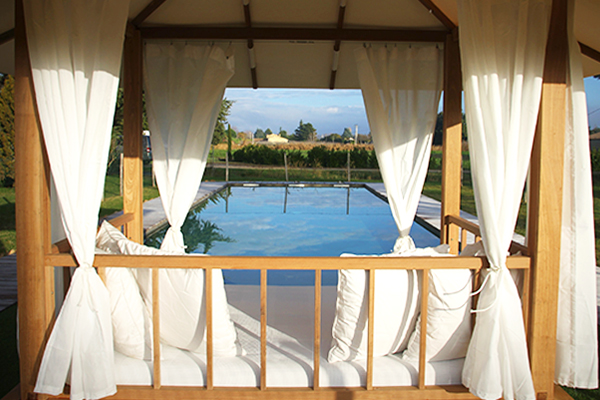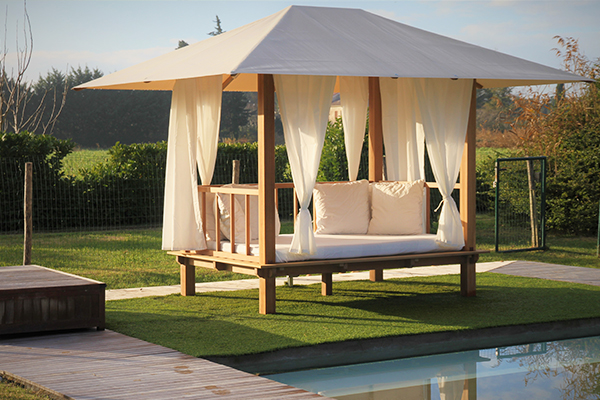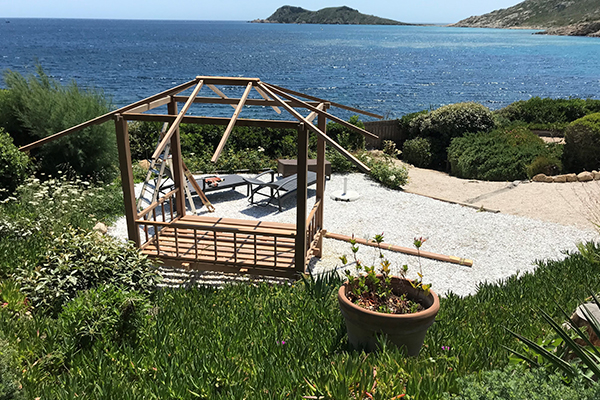 In contemporary outdoor daybed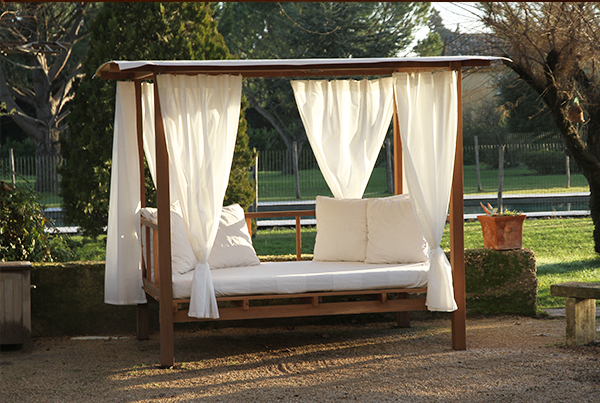 With a contemporary design, it offers an original and comfortable relaxing place for two people.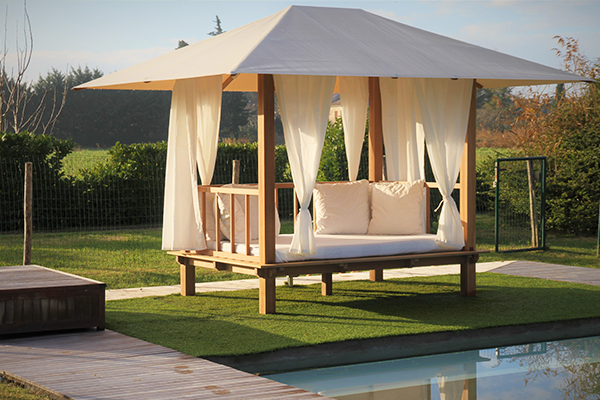 With a large roof, this daybed offers to create a charming and comfortable space in the garden.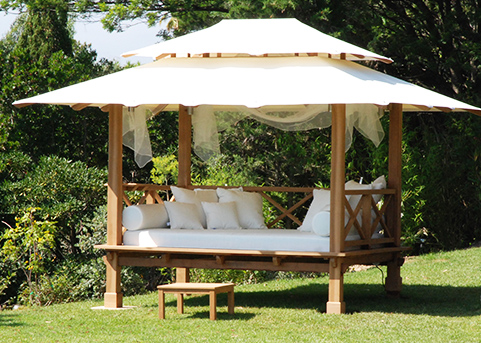 This amazing piece of furniture allows to create a beautiful and relaxing space…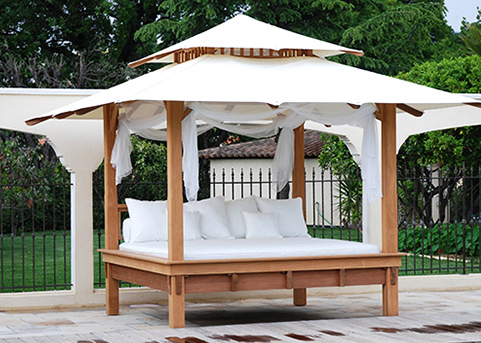 With your partner or alone, you are embracing a wide panorama on the environment…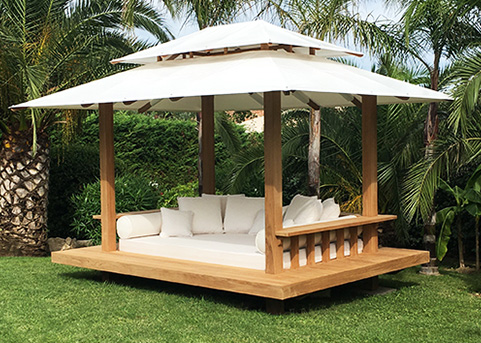 Lying on the mattress or seating on the cushions, you can spend time in the heart of the garden or by the pool.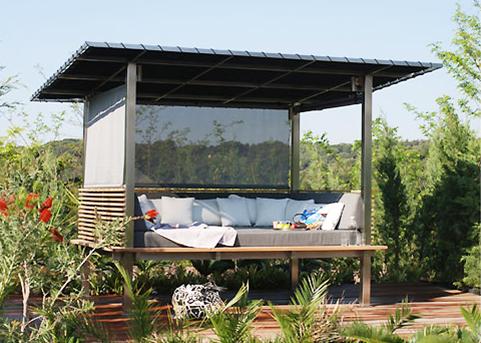 The elegant combination of teak, stainless steel and technical fabrics...