An original and exotic signature for high-ends exteriors
Lying on the mattress or seating on the cushions, you can spend time in the heart of the garden or by the pool. The space can be personalized using the large deck and the shelf along the barriers. At any time of the day or night, the wide overhanging roof will provide shade or protection against the freshness of the night…
The frame allows to install thatch roofing (Camargue reed in traditional or decorative installation), or Alang-Alang (south-asian thatch) or synthetic palm (Palmex®). The roofing can also be made of shingles (red cedar, larch, spruce).
The frame is made with solid teak wood, mattresses and cushions have removable slipcovers made with white Sunbrella® fabrics, additional options are available.
Frame 253 x 178 x 295 cm
Standard equipment:
1 mattress 229 x 155 x 15 cm ; 6 square cushions 60 x 60 cm ; 4 square cushions 40 x 40 cm ; 2 round cushions Ø 25 cm x 155 cm – removable covers – White Sunbrella® fabrics
1 set of roof covers
1 inside protective cover
Options :
Fabrics from complete Sunbrella® range
Set of curtains: teak rods and set of 8 Sunbrella® curtains
Inside lighting – Electric system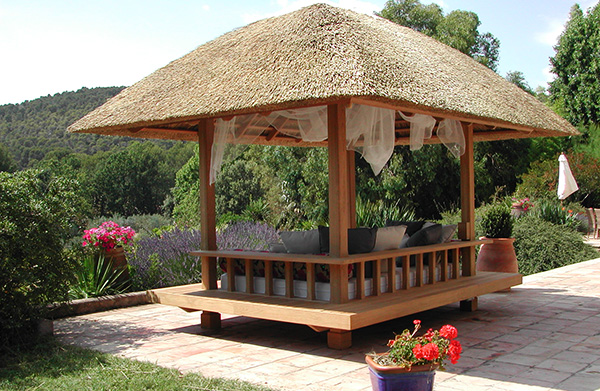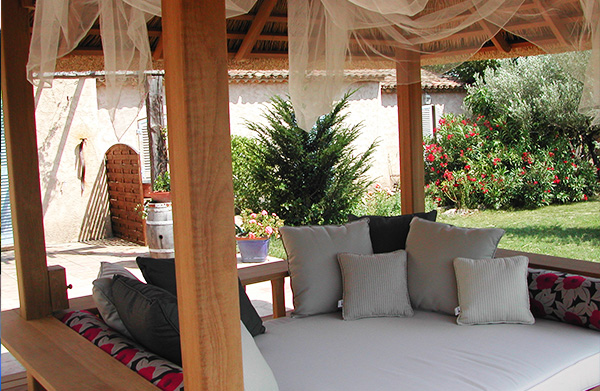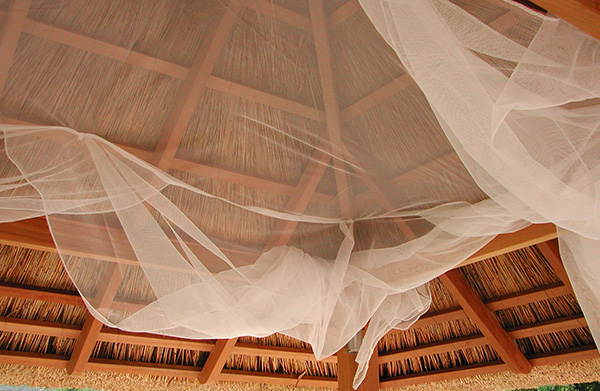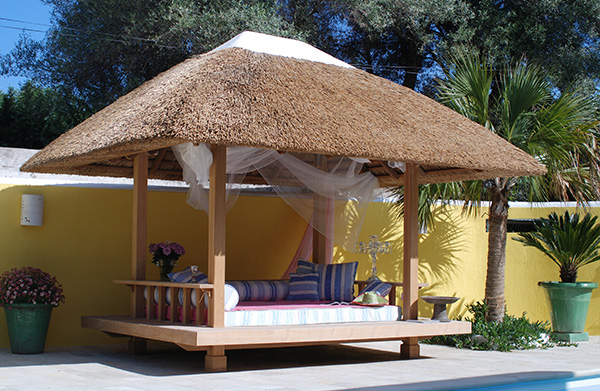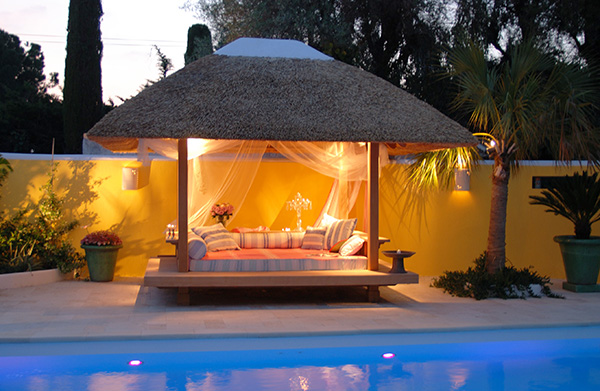 In traditional outdoor daybed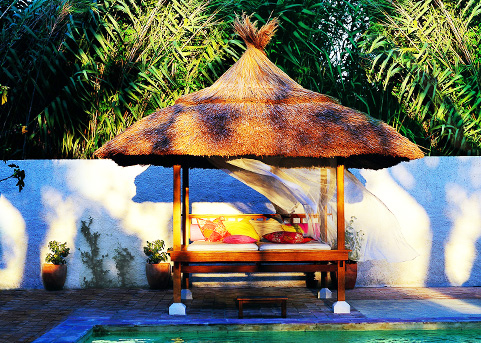 An invitation to travel. A tropical parenthesis in your garden.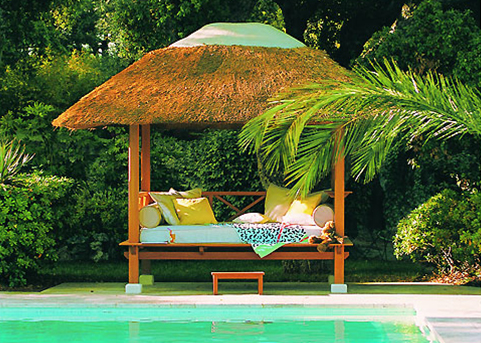 Outdoor exotic daybed icon. The style invites you to travel at home…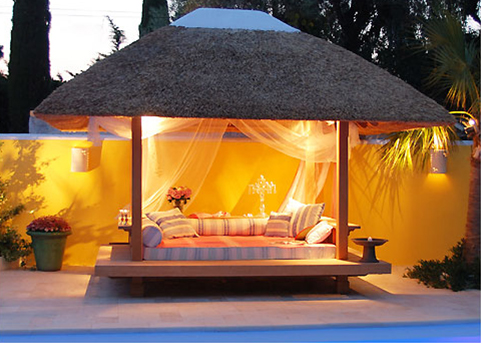 An original and exotic signature for high-ends exteriors.