Coverage
Mediterranean roofing's and Traditional roofings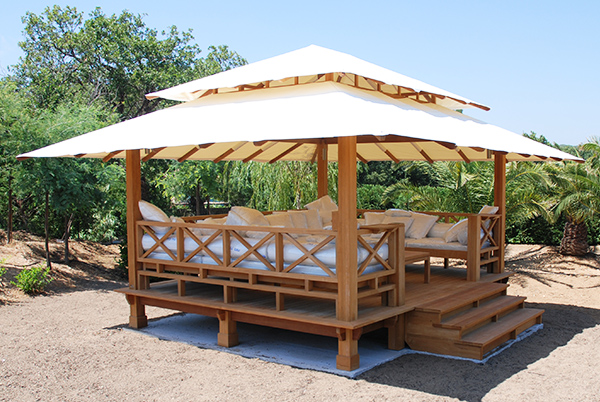 Our "Mediterranean" roof covers have a very large overhanging that allows them to offer an exceptional comfort: the place is protected from the sun during for a large part of the day and from humidity in the evening … the space is as comfortable as the house.
Our roof frames facilitate air circulation, provide a great comfort, and have a strong resistance to winds.
For several years now, we are using PVC covers which have the technical qualities that reach our criteria of resistance and quality. Thanks to their conception, they are perfectly resistant to winds above 100 km/h (about 65 mph). The maintenance is also much easier, so they have a life expectancy of about 10 years.
In case of exceptional storms, they have to be dismantled: dismantling will be done easily in less than 30 minutes.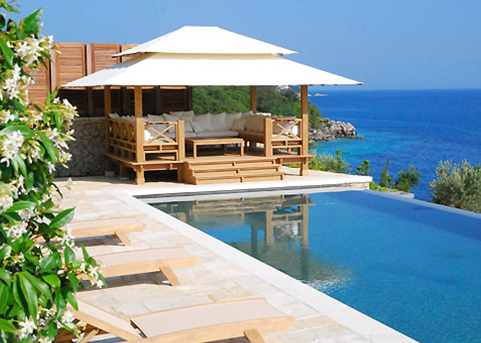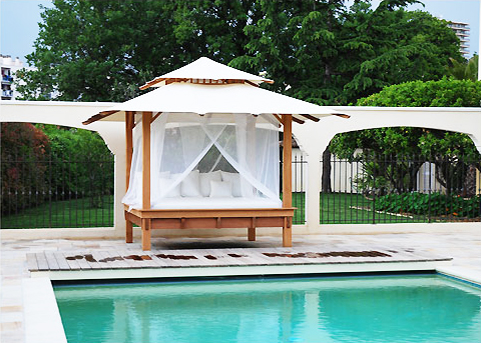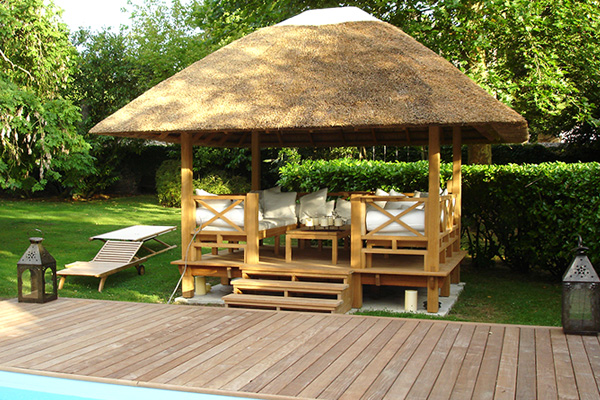 Our traditional roof covers require a specific slope to be perfectly durable. All frames are specific and adapted to the installation on the final site.
For a tropical style, you can have:
• natural thatch in traditional installation,
• natural thatch in decorative installation (rolls),
• natural alang-alang (panels),
• synthetic palm (Palmex®)
For a classic style, a specific frame with a teak underneath will be produced for a wood shingle finish (larch, red cedar, spruce).
All these kinds of roofs are waterproof and have good thermal and sound insulation qualities. Their lifetime can be up to 30 years for the reeds of Camargue.