Installed in the middle of a 18m² wood decking, our range of outdoor bar invites to happy and friendly moments. The frame is made of solid teak wood, the furniture inside is complete, 6 bar stools are provided, and folding panels allow to close when it is not used…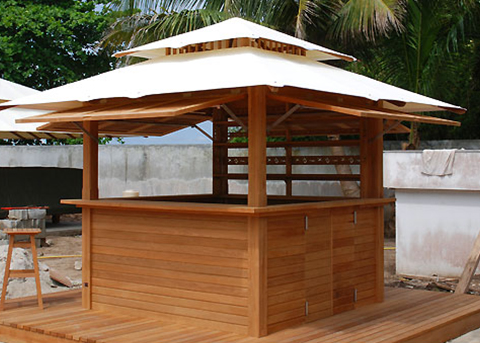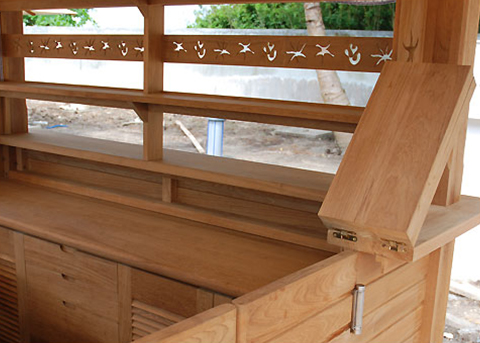 The Ti-Bar has a Mediterranean style permanent waterproof roofing that can resist to most of weather conditions.
The Pirate's Tavern has a frame that allows to install thatch roofing (Camargue reed in traditional or decorative installation), or Alang-Alang (south-asian thatch) or synthetic palm (Palmex®). The roofing can also be made of shingles (red cedar, larch, spruce).