Production & Construction
With more than 20 years of experience, we perfectly know our skills and processes. We always inform our customers with our actual : taking into account our production schedule and including international logistic up to delivery.
Our skills allow you to rely on a high-end turnkey service.
Traditional and demanding constructions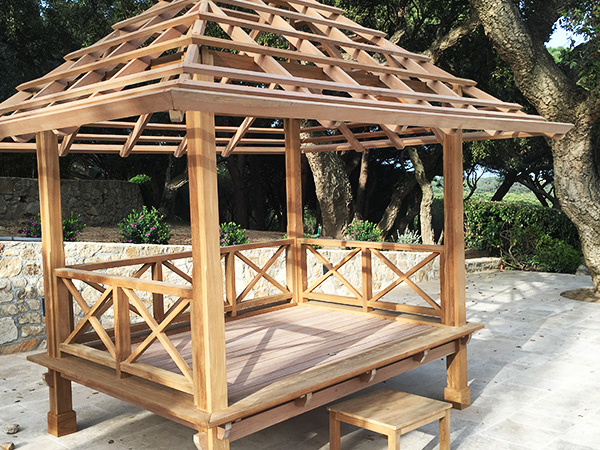 True to founders will, Honeymoon products use traditional construction techniques. The self-assemblies permit to minimize the use of screws and sticking. Other materials necessary for the assembly are made of brass and stainless steel.
The structures and all their components were designed and widely tested for use outdoors. They meet the highest standards of quality.
Our manufacturing process requires a minimum time of steaming and drying, this process guarantee the stability of structures and frames in time. In addition to aesthetics requirements, it is a guarantee for security regardless of all climates the structures can be exposed.
Through the choice of the materials, the request for strength and durability, Honeymoon creations can claim for excellence in the range of outdoor furniture. A guarantee of quality signed Honeymoon!
With a dense fiber, a fine grain and vanilla color, Teak is a wood greatly appreciated by lovers of lumber. In addition, Teck is the most stable and more sustainable wood, in any kind of temperature and humidity.
Honeymoon creations are made of teak and Bangkirai, another tropical wood with complementary properties.
These two species do not require specific maintenance, so Honeymoon products can be installed in the tropics as in the mountains. In wintering period, the structure may be left naked and only a spring cleaning will be necessary.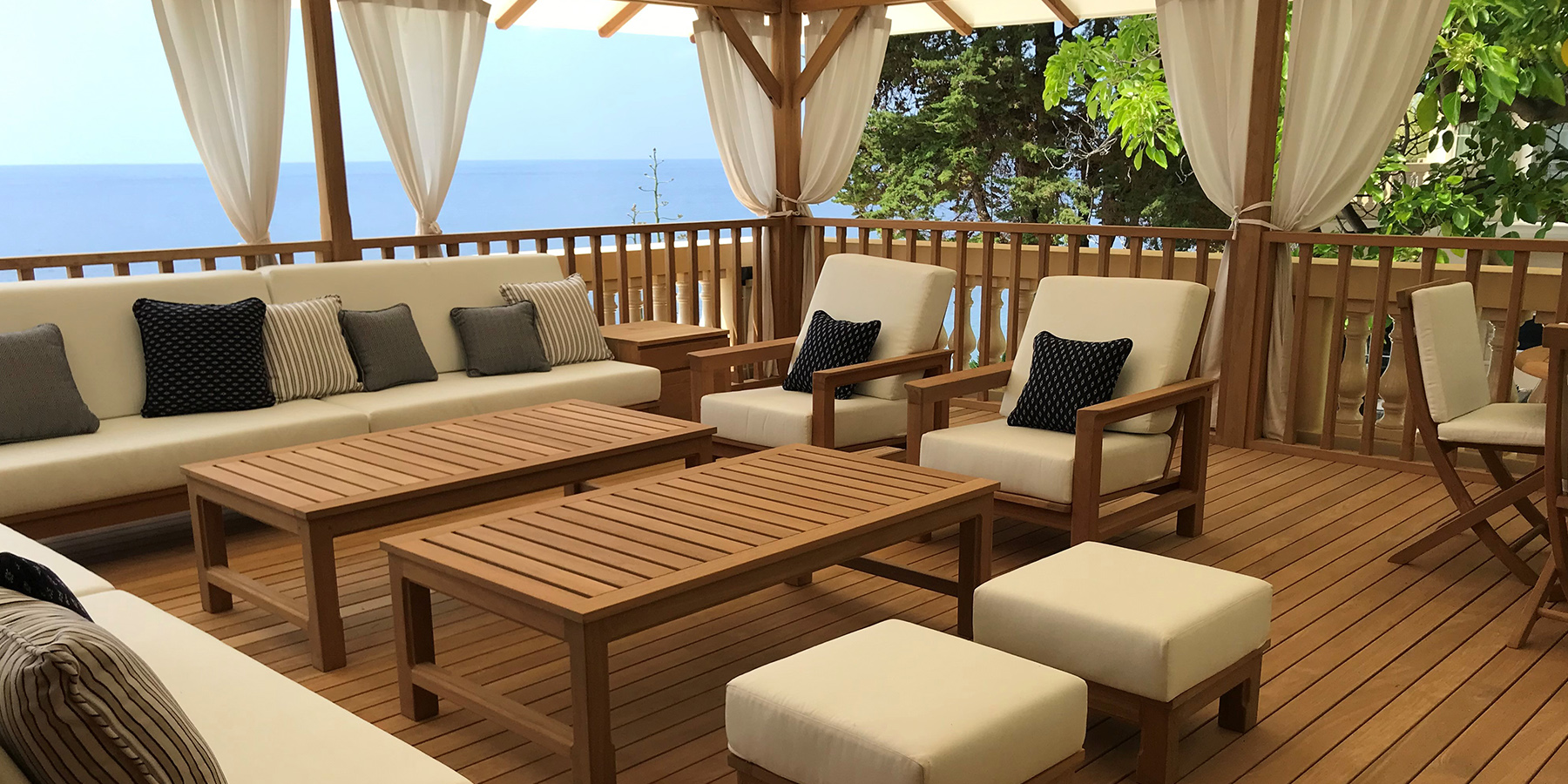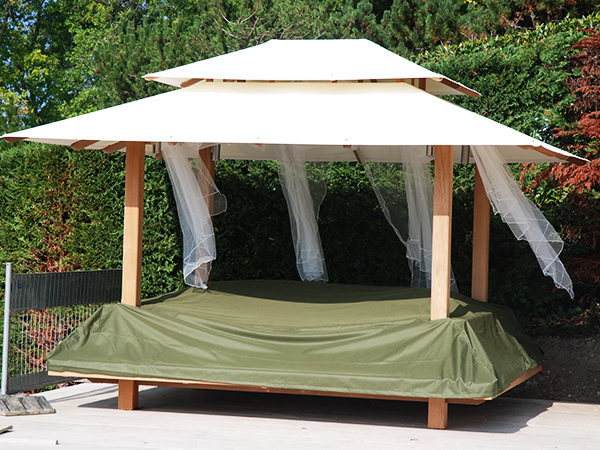 Furniture and furnishing have been designed specifically for our structures, however the daybeds and gazebos can be delivered without this equipment in order to be able to arrange in your own way.
mattresses and cushions come with removable outdoor covers. For more than 20 years we are using Sunbrella® fabrics.
These materials are perfectly adapted for our use and they will resist to moisture and sun light. Curtains are suitable for an outdoor use, however, we recommend removing them during the winter period.
The interior protective cover will protect mattresses and cushions during short absences.